NISSAN Rogue tops the list of 2014 Most affordable compact SUVs, beating out Honda, Subaru, Ford and Toyota!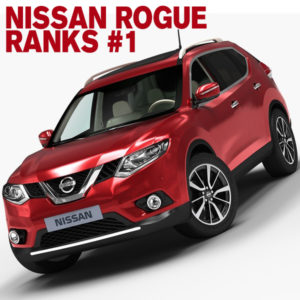 If you're shopping for a compact SUV, the bevy of competitive options to choose from may overwhelm you. Since the last comparison test in 2012 new models from Jeep, Nissan and Toyota have gone on sale, and they're selling quite well.
One other thing that has changed recently: Most models in this segment come with relatively well-equipped base levels, or with just a few options selected. That makes finding the most affordable versions easier, but it's not a simple task.
Cars.com compiled the right trim levels that deliver expected features in this class and included the cost of gas over five years to determine the most affordable compact SUV among the ranks.
The redesigned Nissan Rogue topped the list by a scant $295 over the smaller and less well-reviewed Mitsubishi Outlander Sport when taking into the factors used to compile the list.
The new 2014 Nissan Rogue is available at all seven Mossy Nissan locations in San Diego.
Credit:
http://blogs.cars.com/kickingtires/2014/06/whats-the-most-affordable-compact-suv-for-2014.html