NISSAN ARMADA GUERILLA MARKETING CAMPAIGN TAKES NEW YORK CITY TIMES SQUARE AND OTHER CITIES BY SURPRISE!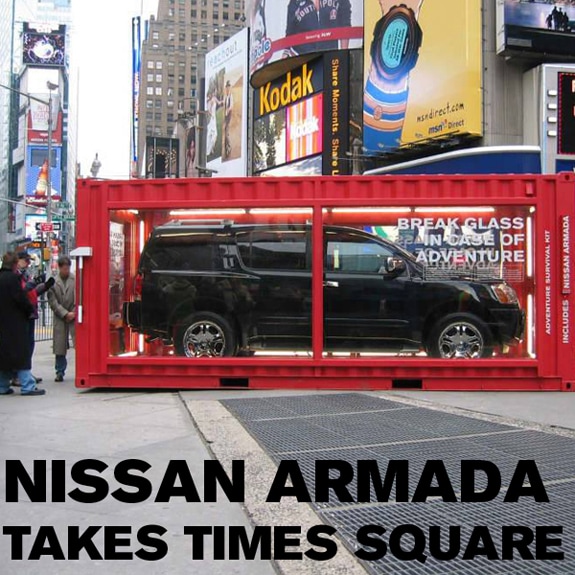 A full-size Nissan Armada was placed inside a customized cherry-red storage container, with oversized hammer to "break glass in case of adventure" attached.
The container was installed in nine cities, three high profile locations per city. LA, NY, MIAMI, CHI, DC, etc.
An Emergency Survival Kit (ten cards with Armada info and urban living tips) were dispensed from the container.
No one broke the glass.
The campaign was impactful, cost effective and press worthy.
CREDIT: http://www.behance.net/gallery/BREAK-GLASS-IN-CASE-OF-ADVENTURE-Nissan-Armada/624056