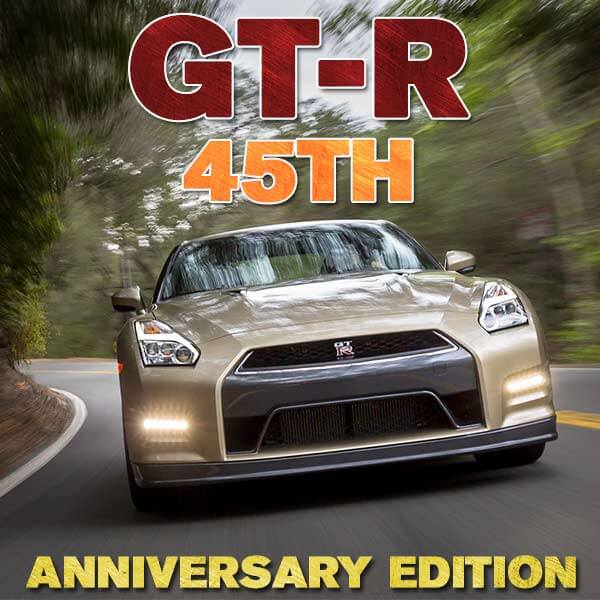 Nissan has released more photos of the 2016 GT-R 45th Anniversary Edition, a limited run series of which fewer than 30 units will reach the United States (of a global production of 45 units).
Based on the GT-R Premium model, the limited edition commemorates the GT-R's long heritage of high performance. All 2016 Nissan GT-R 45th Anniversary Edition models feature a special gold paint color, the same "Silica Brass" hue seen on the 2001 Skyline GT-R M-Spec (R34 Type).
The limited edition model also sports a special gold-tone VIN plate located inside the engine compartment and a special commemorative plaque on the interior center console.
The 2016 GT-R 45th Anniversary Edition is priced from $102,770, making it $1,000 more expensive than the base Premium model. With the exception of the gold-tone VIN plate, nothing changes under the hood, as the anniversary model features the same VR38DETT 3.8-liter twin-turbo V6 engine from the base model which produces 550PS (542hp) and 463lb-ft (627Nm) of torque.