Nissan-powered prototypes show good pace in two practice sessions at Sebring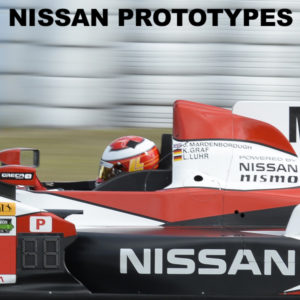 SEBRING, Florida - Both the Muscle Milk - Pickett Racing Nissan ORECA and the OAK Racing Nissan Morgan looked to match the pace of the Daytona Prototypes in the first three practice sessions for the Sebring 12-hour on Thursday.  Alex Brundle had the second fastest lap of the first session for OAK racing with a very fast 1:52.86, but the car fell off that pace somewhat in the later sessions, managing only 10th best time in the afternoon and night practices.
The Muscle Milk- Pickett Racing Nissan-powered ORECA was more consistent, with Klaus Graf notching the third fastest lap in the afternoon session, sandwiched by fifth fastest in the morning and Lucas Luhr driving the seventh fastest in the night session. GT Academy Europe Champion Jann Mardenborough will be competing in his first race on American soil with teammates Lucas Luhr and Klaus Graf.
"Sebring is one of the old-school circuits where if you make a mistake, there isn't tens of miles of runoff. There's grass and then there's tire barriers and concrete barriers as well," said the 22-year old Englishman. "It has surfaces and elements I've never seen before, so there is a lot to learn.  There's more than 60 cars entered for the race so I think it's going to be really busy and exciting."
The closed cockpit Daytona Prototype cars have led each of the three sessions on the challenging 3.74-mile Sebring track.  Tire wear will be a major factor in the race, as the concrete surface of the converted airfield has an abrasive effect on racing tires.
http://nissannews.com/en-US/nissan/usa/releases/nissan-powered-prototypes-show-good-pace-in-two-thursday-practice-sessions-at-sebring