Nissan just produced the world's fastest electric racing car, the Nissan ZEOD RC
186+ Miles Per Hour!
Nissan has unveiled the groundbreaking, innovative ZEOD RC - the world's fastest electric racing car that will reach speeds of more than 186 miles per hour with electric technology at the Le Mans 24 Hours. The ZEOD RC (Zero Emission On Demand Racing Car) will make its race debut at the 2014 Le Mans 24 Hour. The global leader in electric vehicles for the road, Nissan will trial variants of new electric drive train technologies as part of its intended future return to LM P1 competition to challenge for overall victory at the world's most prestigious endurance race.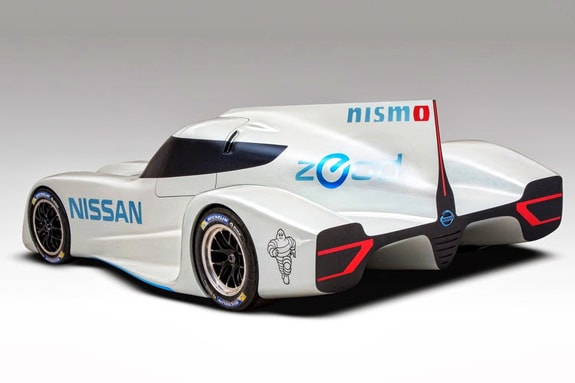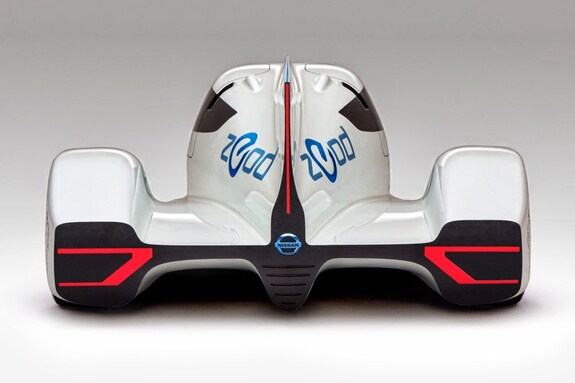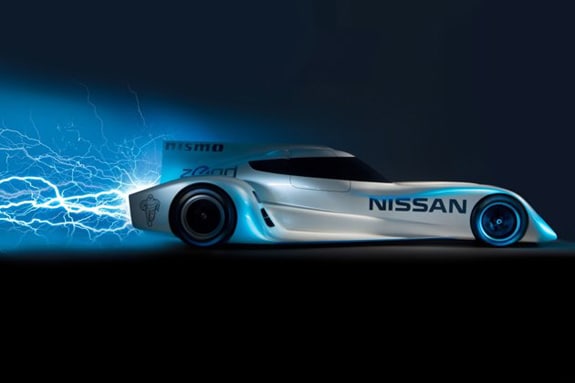 Sources:
https://lh4.googleusercontent.com/-GWRc3HnLsLc/UcScPHfVrgI/AAAAAAAAaW4/IEYhRPnLqNE/w750-h500-no/Nissan_ZEOD_RC_10.jpg
https://lh6.googleusercontent.com/-TIAo4VccQ4Q/UcScQsU5tMI/AAAAAAAAaXQ/bs1cZCYYtXk/w750-h500-no/Nissan_ZEOD_RC_5.jpg
https://lh5.googleusercontent.com/-LAWzbYC-EFM/UcScQyErNyI/AAAAAAAAaXg/N1TslMV23vA/w750-h500-no/Nissan_ZEOD_RC_2.jpg
https://lh6.googleusercontent.com/-tBflrdACHow/UcScQK_3WjI/AAAAAAAAaXE/pDxOFdy_qks/w750-h500-no/Nissan_ZEOD_RC_13.jpg