The Voice of Mossy Nissan
Contest Run Dates: August 30,2018– December 2018
You know it, your parents know it, your grandparents even know it, it's the Mossy Nissan jingle!
Want to be San Diego's next singing sensation?
THE VOICE OF MOSSY NISSAN is your chance to Sing the jingle and WIN!
HOW TO ENTER:
Record a video or audio track of yourself singing the "Mossy Nissan" jingle
Post it to your personal Instagram, Facebook or Twitter using #MossyNissanJingle
NOTE: Your social media profiles MUST be set to "Public" instead of private to enter.
HOW IT WORKS:
Preliminary Rounds: September – November, 30 2018
Each month our elite panel of music judges will choose 1 finalist to move on and compete for the grand prize on December 2018.
PRIZE: Each monthly finalist will win $500.
Our judges will also be choosing one wildcard winner at the end of November to be in the Finale with the other finalists!
Grand Finale: December
The 4 finalists' entries will be posted on Mossy Nissan's Facebook & Instagram accounts where the public will vote for the grand prize winner.
The point breakdown:

Likes = 1 points
Comments = 2 points
Shares = 3 points

The winner will be determined by the social post with the most cumulative points.
GRAND PRIZE:

$1,000 awarded to winner.
Mossy Nissan will donate $2,000 to charity or organization of the winner's choice.
Winner's voice will be featured in a Mossy Nissan commercial for one month.
YOUR LOCAL CELEBRITY JUDGES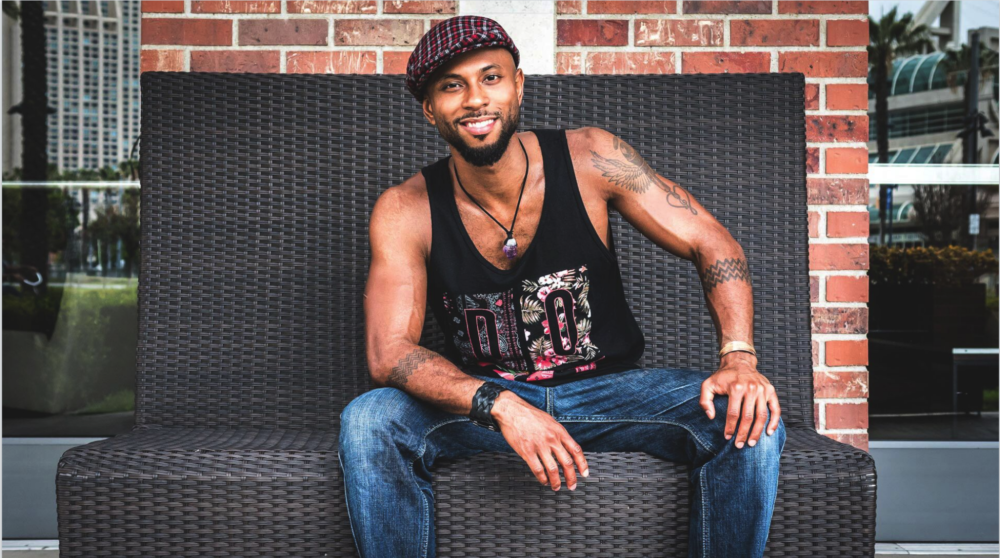 Kiyoshi
Kiyoshi is a purpose driven wordsman whose fusion of upbeat hip-hop and soulful sounds sends lightning bolts of conscious energy and thought into audiences around the provoke the world to listen and feel what is true. Kiyoshi's authentic sound blended with a highly interactive stage performance gets the crowd moving like no other.
CREDIT: http://kiyoshimusic.com/
Stay up to date on all things Kiyoshi by following him on Facebook, Instagram & Twitter
And check out Kiyoshi's latest music on Spotify, Soundcloud & YouTube
Tolan Shaw
Tolan Shaw is an award-winning artist who has risen in the Southern California music scene as a pop/soul singer-songwriter who will stop at nothing to build a career with his original music. Both a solo acoustic troubadour and the frontman of his own band, Shaw's music is catchy and soulful, bluesy and melodic, poppy and sincere.
It is also highly inspired by his yearn to travel and to learn about the world and its people. In the last year, Shaw won "Best Singer-Songwriter" at the 2017 San Diego Music Awards, became a Taylor Guitars official artist, wrote music with notable hit writers, and took a 4 month journey to Southeast Asia (endorsed by Taylor and GoPro) to write music and create a travel-music video series called "Wandersong." Having shared the stage with international acts such as Gavin Degraw, Nate Ruess, and Switchfoot, toured nationally and internationally, and achieved success placing and licensing songs with various TV networks and music libraries, Shaw is well positioned to become a career artist and a songwriter.
CREDIT: http://www.tolanshaw.com/
Stay up to date on all things Tolan Shaw by following him on Facebook, Instagram & Twitter
And check out Tolan's latest music on iTunes, Spotify, Soundcloud & YouTube
---
Mossy Nissan Jingle Lyrics:
There's a heart drivin' beat
Called the rhythm of the street
And it tells you the city's alive
And you move to that sound
And you're not slowing down
You just get in your car
And you drive
Ohhhhh
Mossy Nissan
Mossy Nissan
Mossy Nissan Moves You
Mossy Nissan
Mossy Nissan
Mossy Nissan Moves You
(Guitar solo)
Mossy Nissan
Mossy Nissan
Mossy Nissan Moves You
Mossy Nissan
Mossy Nissan
Mossy Nissan Moves You