Nissan Announces New Mobility Assist Program for New Vehicles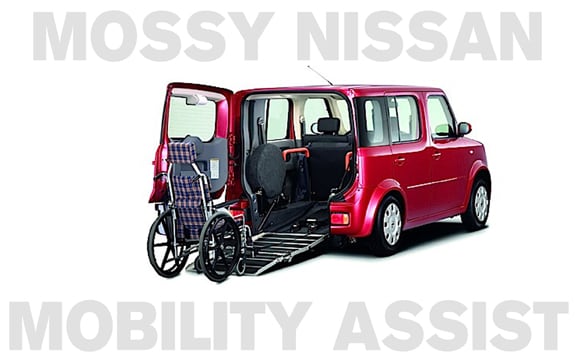 Nissan announced the introduction of Nissan Mobility Assist, which aims to support the mobility needs of physically disabled customers. Nissan will offer up to a $1,000 reimbursement to have qualifying adaptive equipment installed on new Nissan vehicles to accommodate a physically disabled driver or passenger.
For existing leases through Nissan Motor Acceptance Corporation (NMAC), the following types of adaptive equipment have been pre-approved: hand controls, wheelchair/scooter lift, left foot accelerator and turning automotive seating. The adaptive equipment must be installed by a National Highway Traffic Safety Administration (NHTSA)-registered installer after the vehicle has been retailed and within six months of purchase or lease from an authorized Nissan dealer.
"Nissan Mobility Assist allows us to further broaden the appeal of an already diverse product lineup and truly live up to our corporate motto of 'innovation and excitement for everyone,'" said Fred Diaz, divisional vice president, Nissan Sales & Marketing. "By helping defray the costs of medically necessary upfits, we're increasing the mobility of our customers nationwide."
Requests for reimbursement must be made within 90 days of the equipment installation by a NHTSA certified installer. Requests may be made via the "Nissan Mobility Form" online and applicable claim documentation may be submitted via fax at (888) 912-2409, or via email atnissanmobilityassist@biworldwide.com. Reimbursement will then be provided to the customer within six to ten weeks after all of the required paperwork has been received by Nissan.
To learn more about Nissan Mobility Assist, including full program rules, please visitNissanUSA.com/mobility.
Credit: http://nissannews.com/en-US/nissan/usa/releases/nissan-announces-new-mobility-assist-program-for-new-vehicles