Move over Honda Accord - Edmunds.com declares the Nissan Altima is "The New Champ"!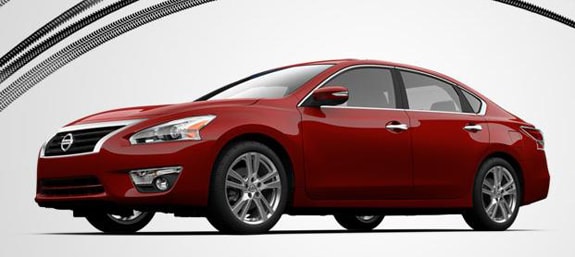 Fresh on the heels of winning AAA's "Top Commuter Vehicle"  in the sedan category, the Nissan Altima left the Honda Accord and Mazda 6 in the dust in a recent Edmunds.com 3-car road test competition.
According to Edmunds.com: ... the [Honda] Accord just couldn't quite keep pace with the Altima. [ Accord's] ride comfort, storage options, seat comfort and cargo flexibility are all a step behind the Nissan's. . . .[t]he 2013 Nissan Altima 2.5 SV...drives well, has comfortable seats and remains quiet on the highway. And even though it was the least expensive car here, it rarely felt like it. The mileage figures only add to the Nissan's appeal. Delivering almost 5 mpg more than the Accord and Mazda 6 on our test loop was no small feat.Then it followed it up by surpassing the EPA's combined mileage rating in city and highway driving. That's a rare feat in any type of car. Sure, you could find a hybrid sedan that's more efficient, but none of them put together the complete package as well as the Nissan Altima.
photo credit: TheCarConnection.com