ACADEMY WINNER GT NISMO GRABs THIRD PLACE FINISH AT ROAD AMERICA!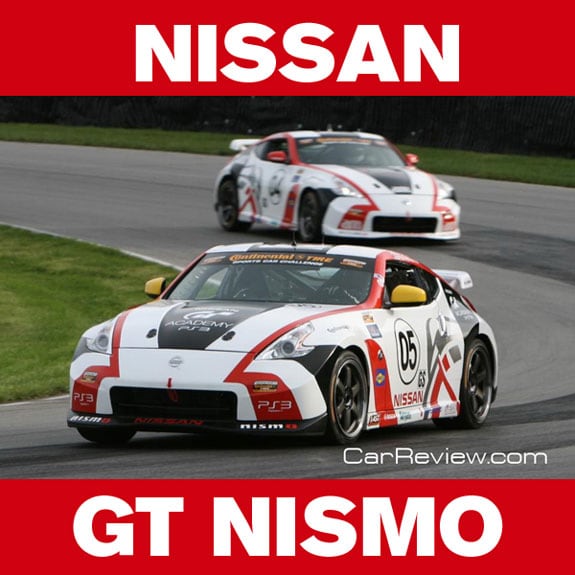 ELKHART LAKE, Wisc. - At the end of the day on Saturday, having the fastest car on the track and the weekend's two fastest drivers wasn't quite enough to win the fuel strategy battle at the Continental Tire Sports Car Challenge (CTSCC) race at Road America, but it sure was close.
"If the race had been one more lap we would have won it," said Rick Kulach of Nissan Motorsports of the team's third place finish. "The winning car ran out of gas on its cool down lap and the second place car was in the same boat. I couldn't be prouder of the Doran team and both drivers, BJ (Zacharias) and Bryan (Heitkotter).  They ran an awfully strong race in the Nissan Z."
Heitkotter, the 2011 GT Academy US champion, put the car on pole Friday and started the race by opening up a two second gap after thirty minutes and fending off all challengers through several yellow flag restarts over the race's first hour.
"The car was a rocket," said Heitkotter. "I hadn't driven it in a year, but slipping into that seat made me realize how Kevin (Doran) and the team continually work to make it better every time out. It's a real pleasure to drive such a well prepared race car."
Veteran racer Zacharias made his way up through the field, but a strategic fuel splash with about an hour to go dropped the car back to 16th. In his charge back to the front he set fastest race lap by almost a full second, besting V8-powered Aston Martins, Mustangs and Camaros in the process.
"The team correctly called that there would be more green flag racing in the second half of the race than in the first, so they brought the Z in for a shot of fuel with about 55 minutes left," said Kulach. "As teams used up their tires and got low on fuel, we started marching up through the field, but the Aston and the Porsche had just enough left at the end. It was an exciting race, no doubt about it."
The same team moves to Kansas Superspeedway next weekend to try to move up two steps on the podium in the next round of the CTSCC.
The Road America race will air on Fox Sports 2 (formerly FUEL) August 17 at 3 p.m. Eastern/2 p.m. Central.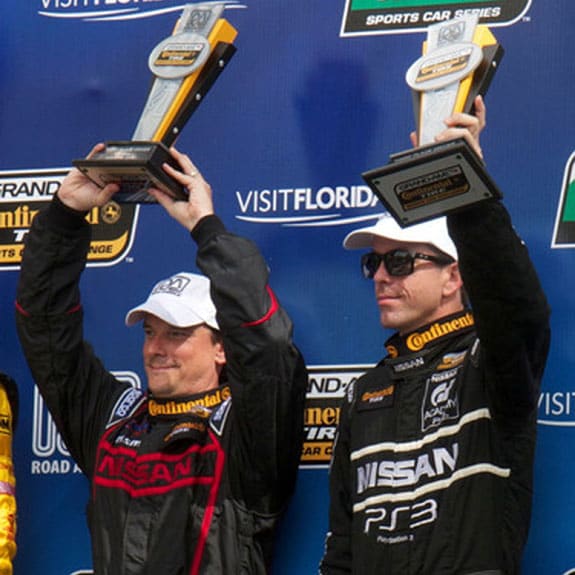 CREDIT: http://nissannews.com/en-US/nissan/usa/releases/gt-academy-winner-370-nismo-grab-third-place-finish-at-road-america
PHOTO CREDIT: http://reviews.carreview.com/interview-with-sony-playstation-gt-academy-winner-bryan-heitkotter