California LEAF drivers pay the e-quivalent of $1.51 per gallon!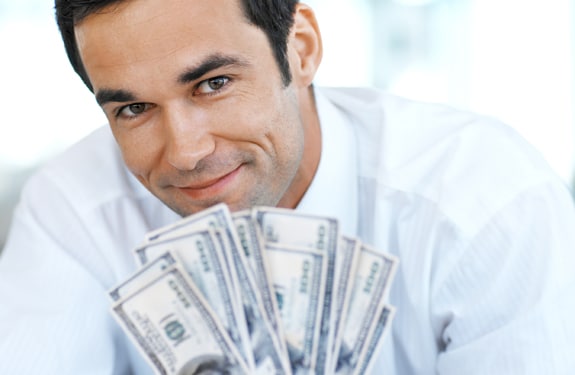 Great news! If you drive the all-electric Nissan LEAF in California, and recharge your batteries at home - you're paying about $1.51 to travel as far as you could on a gallon of gas!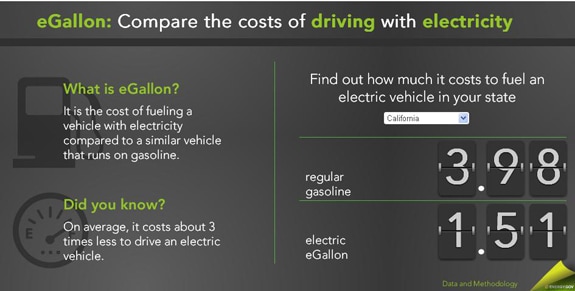 That calculation comes from a new federal website, unveiled Tuesday by the Department of Energy, that allows people to compare the costs of driving on electricity versus gasoline. The "eGallon" site is designed to make one of the bigger benefits of EVs -  low and stable fuel costs - easier to understand. The federal government already has a way of comparing the mileage of electric cars. Anyone who has gone shopping for a Nissan Leaf will have seen on the sales sticker a "miles per gallon equivalent" figure developed by the Environmental Protection Agency. The 2013 Leaf, for example, gets 115 MPGe
eGallons have low prices and no spikes!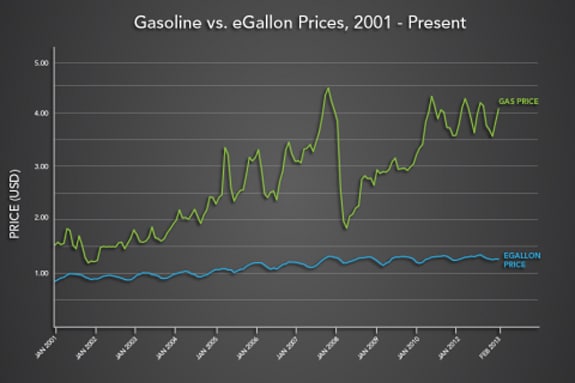 If you chart the price of gasoline and the eGallon price over time, you'll notice something else. Gasoline prices often spike up and down erratically because they're linked to international oil markets. Events half a world away can drive up the price we pay at the pump. High prices and uncertainty are a heavy burden for American consumers. On the other hand, the cost of electricity is regional and much more stable, so you generally don't have to worry about the wild gyrations seen in gas prices.
The eGallon price arms consumers with a little bit more information to compare the costs of driving an electric car to the cost of gasoline, but it doesn't measure some of the other benefits of driving on electricity. There are significant environmental benefits - particularly as the share of electricity that comes from clean and renewable energy increases - as well as benefits for America's energy security. Instead of spending $1 billion a day on foreign oil, with electric vehicles and other technologies we can power our cars, homes and businesses with American energy.
As electric vehicle technology continues to improve and the cost of the vehicles continues to fall, more and more Americans are making the switch to electric. Check out the Nissan Leaf at Mossy Nissan today - you'll be happy you aren't paying through the nose at the gas pump any more!
Credit: http://energy.gov/articles/egallon-how-much-cheaper-it-drive-electricity
and http://blog.sfgate.com/energy/2013/06/11/driving-electric-cars-in-ca-equals-paying-1-51-for-gas/