Join the #Nissan team in designing the ultimate #Titan truck with Project Titan.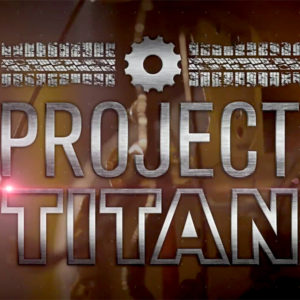 Nissan is asking fans on Facebook to help build the ultimate off-road capable full-size truck for the adventure of a lifetime. Project Titan will invite fans to choose custom modifications for a 2014 Nissan Titan that two Wounded Warrior Project Alumni® will pilot through the Alaskan wilderness this summer.
Fans are encouraged to visit Facebook.com/NissanTrucks to vote on their preferences for the Titan's performance, utility, design and other modifications during the next few weeks. Nissan will build the project truck based on this fan feedback and will share exclusive videos and photos of its progress. Once complete, Nissan will take the truck to Alaska, where WWP Alumni David Guzman and Kevin McMahon will embark on a multi-day trek that will put the veterans and the vehicle to the test. Nissan will document their adventure and produce a YouTube series launching in September. Project Titan is Nissan's second crowdsourced vehicle project, following the automaker's Project 370Z performance build in 2012.
"This is going to be one incredible adventure," said Fred Diaz, senior vice president, Nissan Sales & Marketing and Operations U.S. "The Nissan Titan is already well-equipped to tackle a trip into the wilderness, but we are going to push this custom-built version to its limits to give these fearless Warriors all they can handle and memories they will never forget."
The ruggedly tailored Titan will enable the veterans to take on the natural terrain of the Alaskan wild. To assist in their off-roading explorations, the veterans will put Titan's cargo carrying flexibility to the test by loading up the truck with an array of outdoor recreational and survival equipment. With a maximum towing capacity of 9,500 lbs., a sliding bed extender, the Utili-track™ Bed Channel System for optimum cargo hauling and a lockable bedside storage compartment, the Titan's undeniable functionality makes it the perfect companion for the rigorous excursion.
How to Participate
Vote on Project Titan at Nissan Trucks Facebook:
Watch the Build & Project Titan Adventure on the NissanUSA YouTube Channel:
About Wounded Warrior Project®
Wounded Warrior Project is recognizing its ten-year anniversary, reflecting on a decade of service and reaffirming its commitment to serving injured veterans for their lifetime. The mission of Wounded Warrior Project® (WWP) is to honor and empower Wounded Warriors. WWP currently serves 50,000 warriors and nearly 7,000 family members through its unique 20 programs and services. WWP's purpose is to raise awareness and to enlist the public's aid for the needs of injured service members, to help injured servicemen and women aid and assist each other, and to provide unique, direct programs and services to meet their needs. WWP is a national organization headquartered in Jacksonville, Florida. To get involved and learn more, visit woundedwarriorproject.org.