5 Reasons to Buy a 2014 Nissan Sentra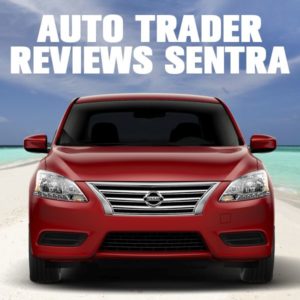 Nissan has been producing the Nissan Sentra for over thirty years now. Currently this timeless sedan has undergone a complete overhaul and has been redesigned to perfection. Below are 5 reasons why the Sentra is still a solid choice according to AutoTrader.com:
Comfortable Ride
You hear a lot these days about small sedans that are fun to drive, but most people we know would rather have some peace and quiet during their commutes. That's why the Sentra is tuned for comfort, not crazy handling. When you hit a pothole, the Sentra barely bats an eyelid. It's a relaxing car to drive, and that's a big deal when you're driving it daily.
High-End Features
Like most of its rivals, the Sentra can be loaded up with the latest amenities. Available features include alloy wheels, keyless entry/ignition, Bluetooth, a 4.3-inch display screen, smartphone integration, dual-zone automatic climate control and leather upholstery. You can even get a Bose audio system via the Premium package. This isn't one of those bare-bones Sentras from the '90s; it has all the extras if you want them.
Spacious Cabin and Trunk
Nissan has made passenger room a matter of high importance in its smaller cars, and that's evident inside the Sentra. Front-seat riders have plenty of space, but the real revelation is the back seat, which can accommodate a couple 6-footers just as capably as a midsize family sedan. The trunk is also generous, nearly matching the larger Altima with 15 cu ft. of space.
Mature Styling
The Sentra's revised styling looks more upscale than before. Clearly inspired by the Altima and Maxima, the Sentra flaunts aggressive headlights and curvaceous body panels that punch above their price. Some competitors try hard to bring a more youthful style, but the Sentra rolls with the same grown-up, organic lines as Nissan's other sedans. It just happens to be served in a smaller portion.
Great Fuel Economy
Fuel efficiency has always been a Sentra hallmark, but the latest model ups its game. With the continuously variable automatic transmission, the Sentra delivers up to 30 miles per gallon in the city and 40 mpg on the highway. That puts it right up there with the class leaders, especially for city driving. It's rare for a car to return 30 mpg on the urban cycle without diesel or hybrid power.