Best of Nissan GT-R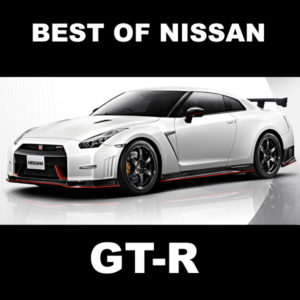 Nissan introduced the 2015 GT-R and GT-R NISMO, the latest iterations of the legendary sports car, in November last year.
From 1969 till now, the GT-R has been the flagship of the company's performance – always innovating, always thrilling. Here are some of the videos that we've enjoyed, and would like to share once again with you, in the new year.
Nissan GT-R Heritage
GT-R NISMO Conquers Sodegaura
Watch the GT-R NISMO being put through its paces at the Sodegaura Forest Raceway in Chiba, Japan.
GT-R: A Monster on Russian Ice
Russian race driver Roman Rusinov and auto journalist Andrey Leontjev pushed the Nissan GT-R 2012 model year across a frozen Lake Baikal, setting a new national speed ice driving record of 294.8 kph (183 mph).
Nissan GT-R Takes on Fighter Jet
Watch the Nissan GT-R take on an Oris Swiss Hunter Fighter Jet with 22,000 HP in a land-sky speed challenge on the Swiss Alps.