BREAKING NEWS:
Nissan ALTIMA Outsells CAMRY!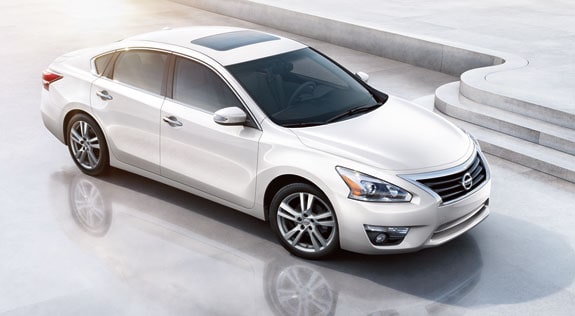 For the first time in the past 17 months, Toyota's Camry lost the first place as the best-selling mid-size car in the US to Nissan's Altima. Toyota's Camry not only lost the first place to Nissan's Altima, but it also lost share to Ford and Honda models. In March, Camry sales in the US dropped 12% to 37,663 units, 100 less compared with Altima's sales.
"Long gone are the days when you saw Camry as the perennial winner by a big margin," Al Castignetti, Nissan's vice president of U.S. sales, said in a phone interview yesterday. "We'll all fight for that pie, and it will be more of an equal pie now that we'll all share in."
And it's not just the Nissan Altima that's selling well. March of 2013 was the best sales month for Nissan North America!
Nissan LEAF had its best month since launch with 2,236 sales, thanks to the debut of the American made, lower-priced 2013 model.

Nissan Pathfinder delivered its best-ever March, with 9,071 sales, up 177.1 percent.
>Click here to check out our huge selection of Altimas!
Read the full post at http://www.inautonews.com/nissan-altima-outsells-the-toyota-camry-in-the-us-mid-size-market#.UWL5TaLvvTo