NISSAN ESFLOW ELECTRIC SPORTS CAR CONCEPT


It looks like a sports car,
handles like a sports ?car and performs like one too. But ESFLOW is different than every other sports car yet built: It's electric. Using technology pioneered in the award-winning Nissan LEAF, the EV concept shows that driving can still be as much fun tomorrow as it is today.
Nissan ESFLOW At a Glance:
Rear-wheel drive two-seater
Two electric motors, each driving a rear wheel
Laminated lithium-ion batteries mounted low for best weight distribution
Dramatic styling with wraparound windscreen for unobstructed visibility
0-60 mph in under 5 seconds
ESFLOW has been created from the ground up as a pure electric vehicle, to give an idea how a Zero Emission sports car of the future might look.
>While you can't get an ESFLOW just yet, you can get a Nissan LEAF at any of Mossy Nissan's seven locations!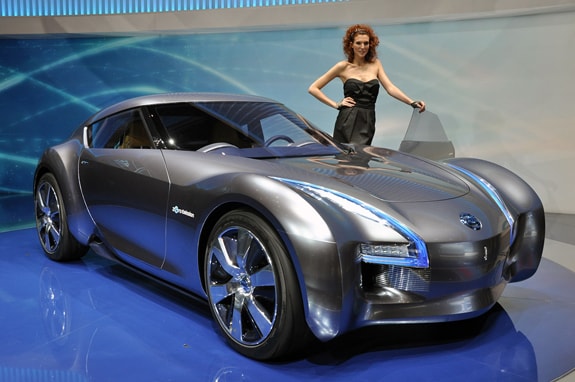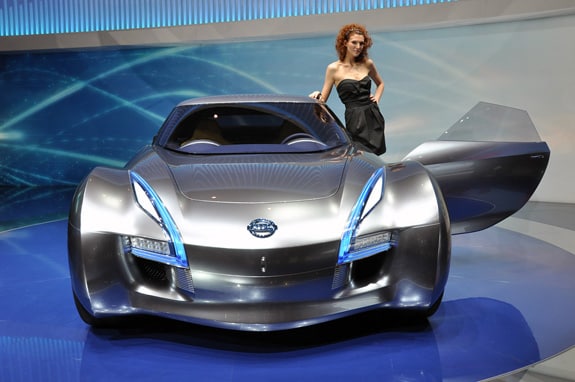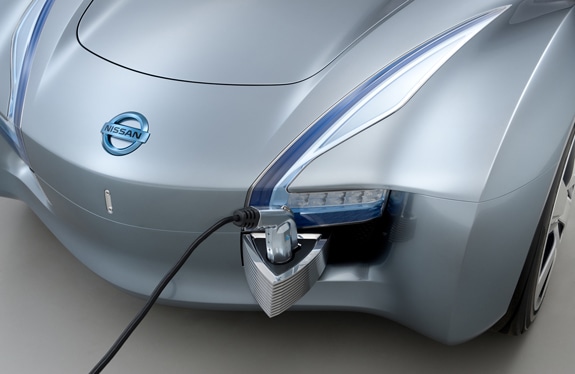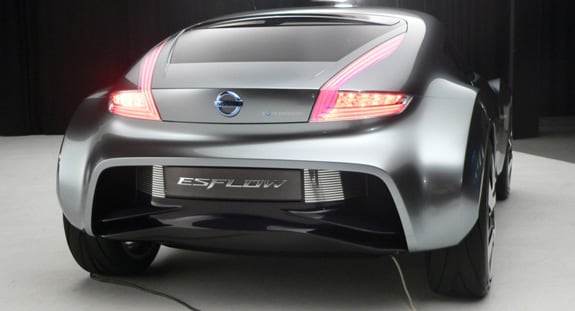 Sources:
http://www.carxmotor.com/wp-content/uploads/2013/04/Nissan-Esflow-Concept-Geneva-Motor-Show-photos-1.jpg
http://japannewscar.net/wp-content/uploads/2011/10/2011-Nissan-Esflow-Concept.jpg
http://www.netcarshow.com/nissan/2011-esflow_concept/800x600/wallpaper_06.htm
http://www.autoconcept-reviews.com/cars_reviews/nissan/nissan-esflow-concept-2011/wallpapers/nissan-esflow-concept-2011-2.jpg
http://images.thecarconnection.com/lrg/nissan-esflow-concept_100340910_l.jpg
---
Want more killer content, contests, games, and more?
<< CLICK PUSH TO START
>Looking for a hot new Nissan?

Check out our Mossy Nissan San Diego inventory right now!